Rectangular Duct / Square Duct , produced by Automatic Machine which able to create Transverse Duct Flange (TDF)
By using TDF , leaks can be reduced and duct installation will be easier and more economical because each ducts connecting process using TDF CORNER , not just random metal connectors.
More ECONOMICAL: No Angle Flange required to connect ducting joints.
The size is much more PRECISE than manual measurement.
The RISK OF LEAKS is reduced greatly compared to products that manually created.
The PRODUCTION and INSTALLATION process is much FASTER and more efficient than normal rectangular ducting production.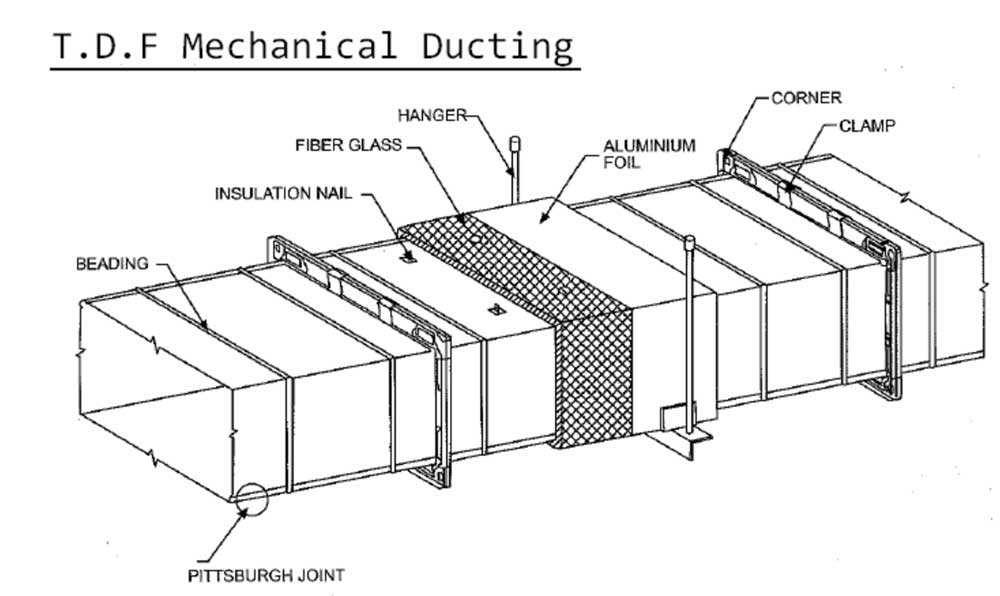 Joints in L form or two parts of longitudinal Pittsburgh seams.
Joints of four-piece or four parts of longitudinal Pittsburgh seams.